BLOG
Backrest
I've taken a 70's Yamaha backrest and modified it (with a hacksaw and drill) to fit the Tempter (it's the second time I've done this).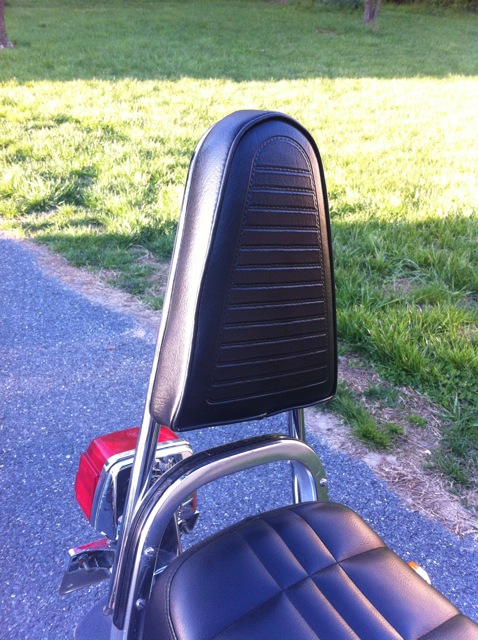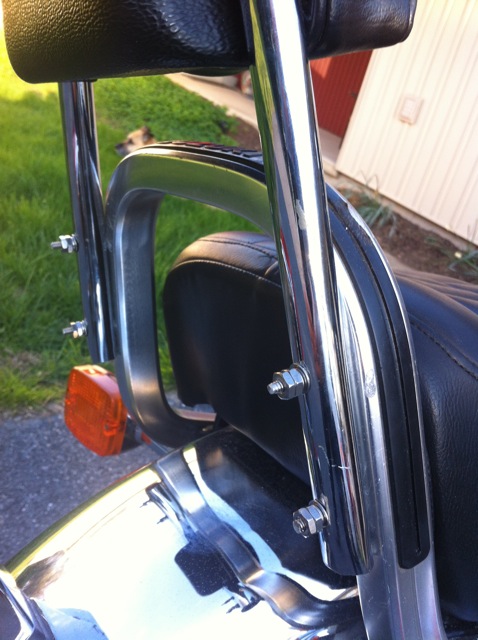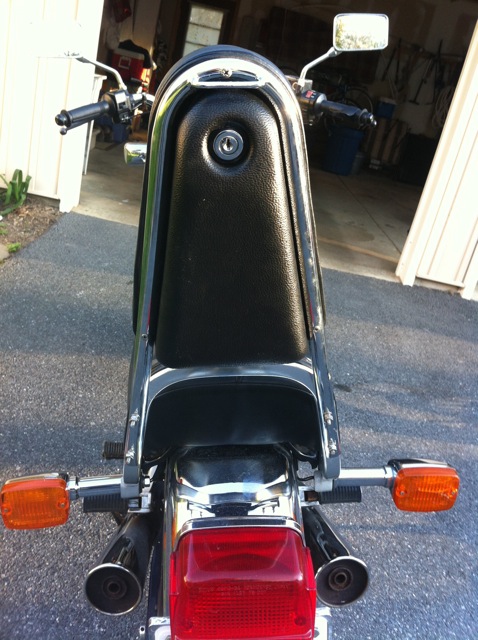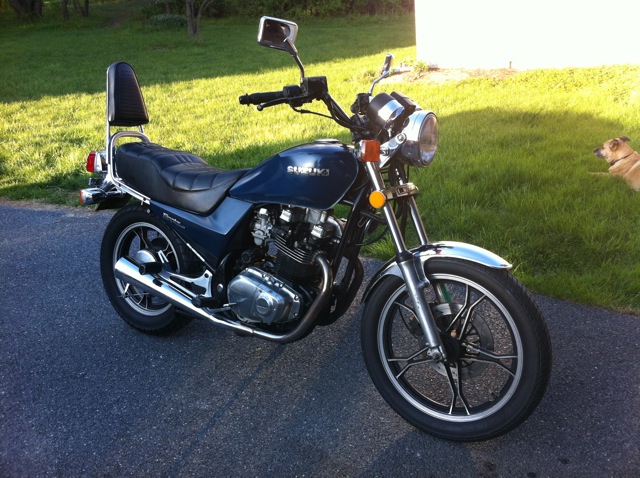 And the holy grail for Tempter owners -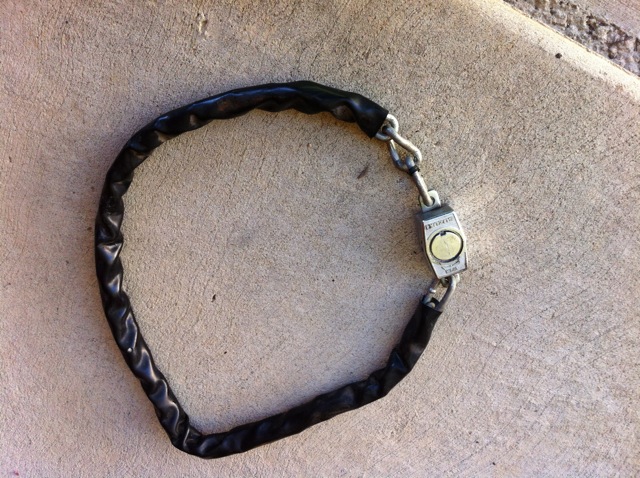 the stock chain/lock that fits under the seat.
April 2012
Well I picked up my second GR650X I bought on eBay from Kentucky. Mechanically it's in good shape, new tires and battery, starts right up and runs well with under 8000 miles. Even though it's an "X" model it has upgraded mag wheels.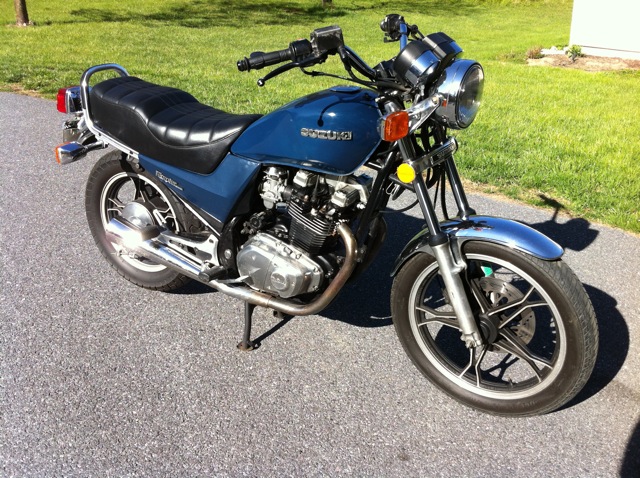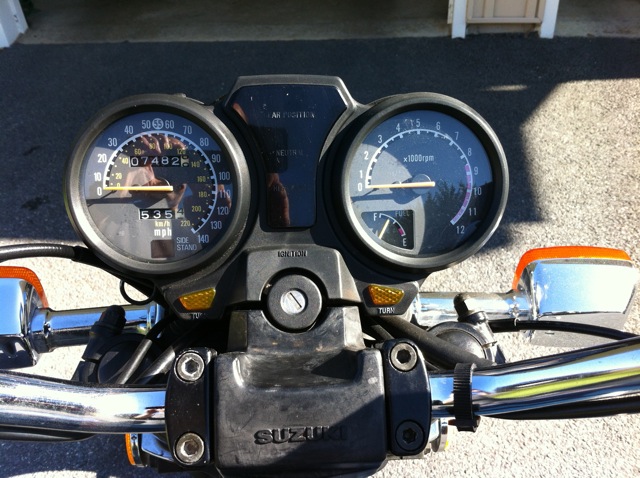 BUT it was kept in a damp basement and has surface rust on the exhaust, some on the frame - and most of the chrome is in pretty poor shape. These bikes used plastic chromed components - and time is not kind to these cheaply produced parts. I'm going to try and remove the surface rust later - right now I want to get it on the road.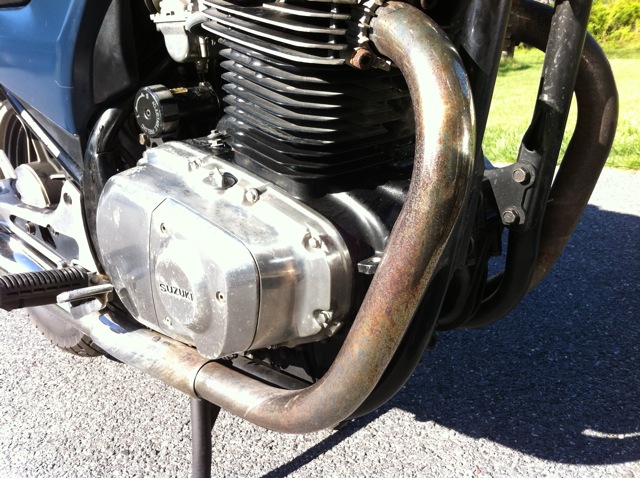 The air filter is shot - probably never changed - and an OEM stock one is only available from Bikebandit for $80. I also purchased 2 new mirrors - the originals are shot. I replaced the tach cable which I knew was shot as well ($15). The original seat has a tear and some holes - but I found another seat on ebay that was in pretty good shape so the original seat is in storage.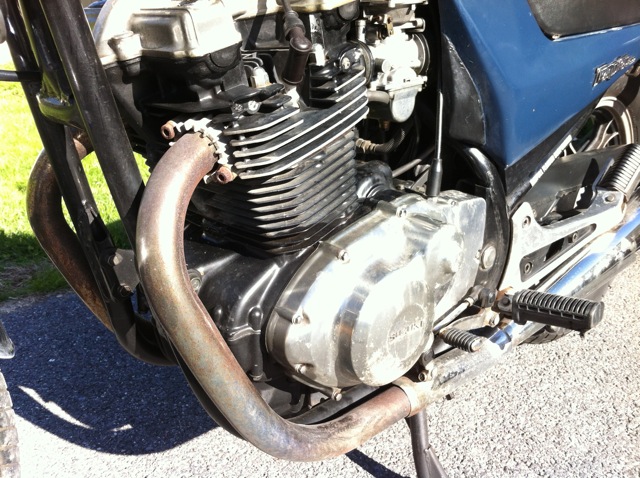 It's been knocked about some - the trip meter knob broken off the plastic speedo, the side covers are each missing a tab, and the rubber mounts for the rear of the fuel tank are BOTH sheared off. I bought a set of rubber tabs used on eBay for $8.
This bike was originally in red - but it's been repainted blue - and these photos were taken after cleaning her up and a coat of wax on the tank. The paint probably kept the tank from rusting, but I may try to repaint later.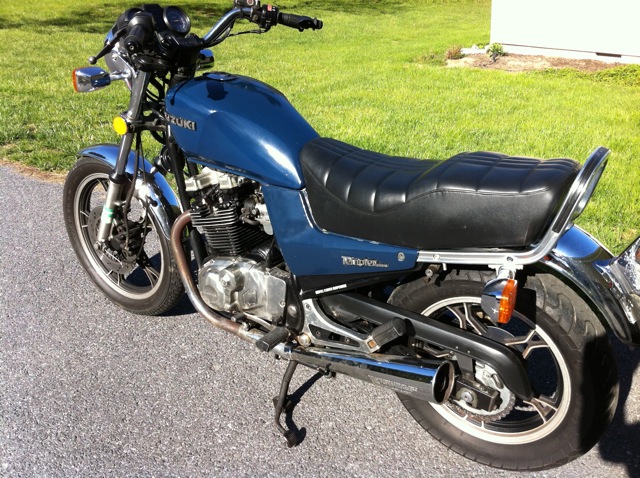 Since it's over 25 years old I've registered it as a "Historic" bike - needing no inspection.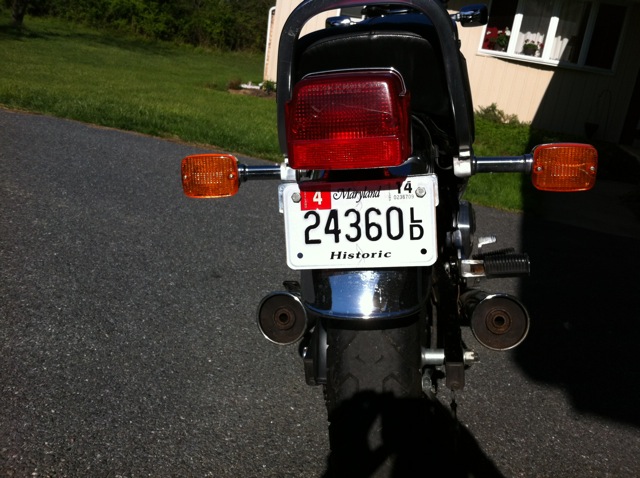 Once I get the air filter and tank mounts installed I'll change the oil & filter and should be good to go. I did take it around the block and it was like riding on an old friend. The riding position is still one of the best I've experienced - and the motor's torque gives it a unique feel.
Jan 2012
I've been riding motorcycles of every size and vintage since I was 18. My last bike was a 2008 Triumph Scrambler which I rode for a few years and loved - but sold for a tax bill.
I turn 49 in March, and I've found a 1983 Suzuki GR650 Tempter 600 miles away in Kentucky that I'm picking up in late March. Check Back HERE for new project photos.