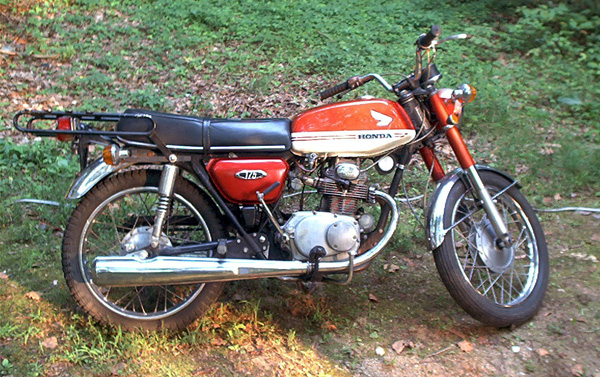 | | | |
| --- | --- | --- |
| | This was my last bike, a 1971 Honda CB175K5 Super Sport 175. This bike was with a 1970 scrambler that my friend Dean and I bought from a local bike collector w/ too many bikes and needed the room.His Scrambler had less than 2000 miles on it, and my SuperSport has 20K, but is in great shape! Anyway after a gas tank rust treatment, new fuel petcock, battery charge, oil change, new front brake cable, and of course a major cleaning she was a sweet bike!. The electrical system worked after some debugging and replacing a few bulbs - and she started right up and runs smooth AFTER she's warmed up w/ the choke on...a few minutes does the trick. The electric start on the bike is a nice feature. We ordered the manuals for these bikes...a big help. | |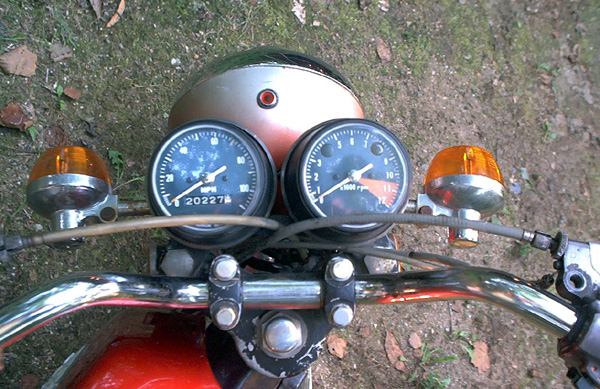 She has just over 20K on the speedo, but looks really solid.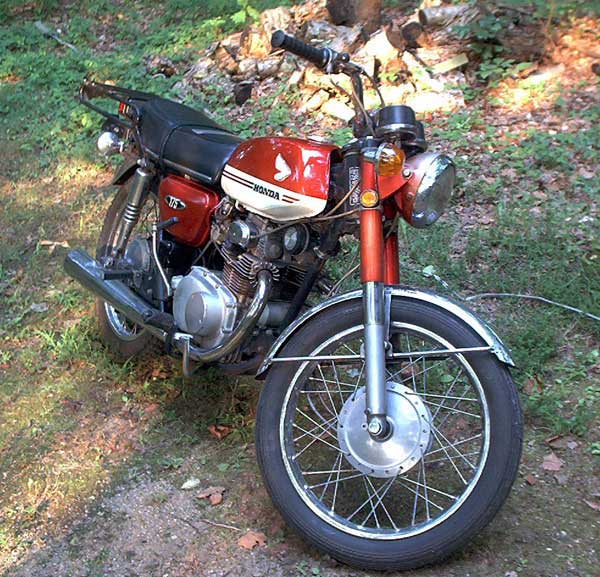 I really like the classic look of bike. It's very solid and pretty heavy too, (275 lbs). The rack is a nice add-on too.
I started out w/ a 1982 Honda MB5, a little 2 stroke 50cc little street bike imported for only one year.
Then I had a 1981 CB125S, followed by a 1963 S90, and finally a 1981 CM400, which truthfully I wish I never sold.
I found the these images from the original brochure.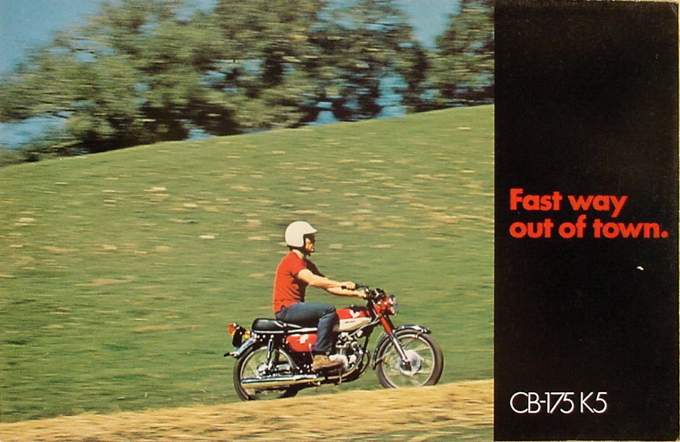 -------------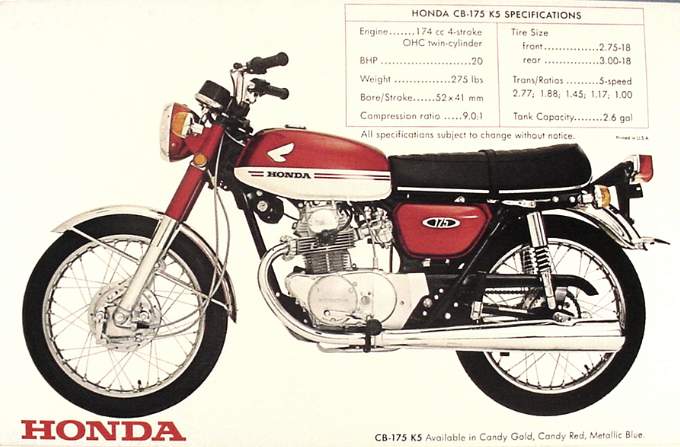 Here's some pictures of the Dean's 1970 CL175 Scrambler that came w/ my bike. He got a air cover from Ebay for it now.
-----
-----
and an ad for the Scrambler 175...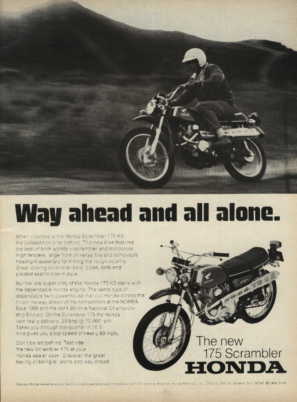 ---
Here's my newest ride - a 1983 Suzuki GR 650X Tempter, in Red (of course) w/ just over 7000 miles on her. It's a real neat big twin growler that was not a big seller in the states, but pretty popular in Europe. This baby is now in my barn waiting for spring. Needs a few minor things to be roadworthy. Anyway...here are some pics of my new bike. More info to follow...stay tuned.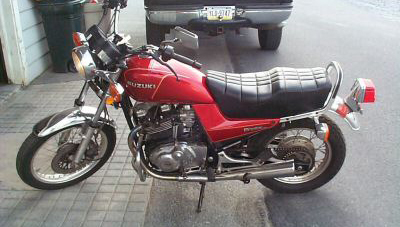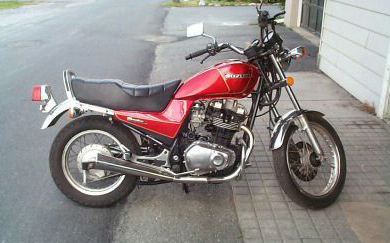 Here's the link to my new bike's own web page,
(c) 2004, David Reiss