CSC Motorcycles RX3: The Beetle of Chinese Adventure Bikes?
By Dave Reiss

In 2015 for a "Don't Miss The Boat" price of $2895, CSC Motorcycles started to sell USA approved
Zongshen RX3 250cc Cyclone motorcycles. Versions of the bike already sold around the globe,
but CSC's US models included Delphi Fuel Injection, along with Twin Radiator Electric fan water cooling.
CSC also tuned the RX3 specs to include a 300watt alternator used on the police bike version below.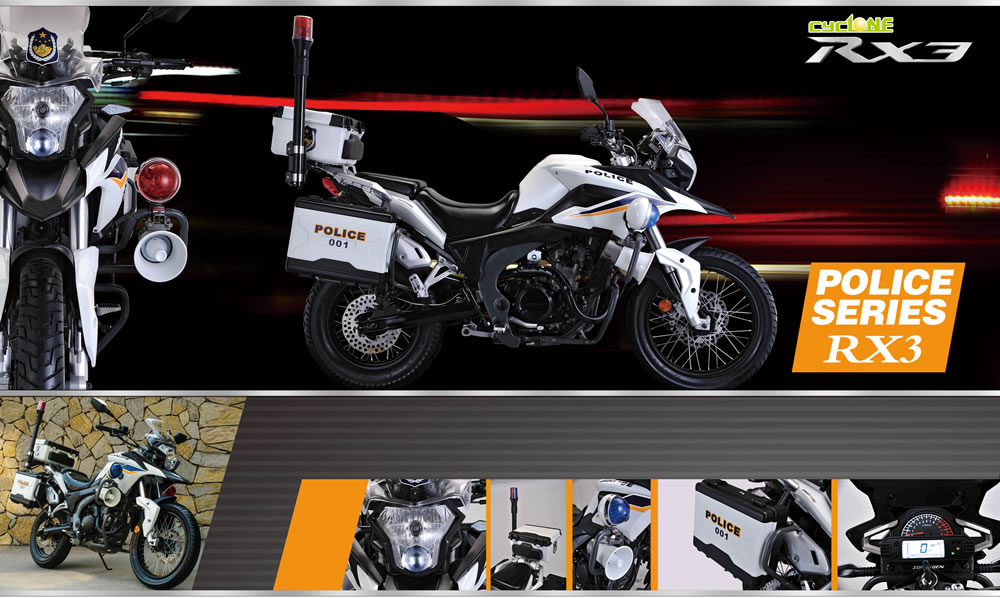 The bike and engine were Designed and Manufactured by Zongshen Motors,
which sells one million motors and another half a million bikes
per year under different names in each country but here in the USA.
Dear America: The world doesn't ride fat heavy bikes.
Zongshen and other Chinese manufactures are selling alot of motorcycles in the 100-250cc range.

CSC used a direct ship to customer model for the US RX3 250 Cyclone -
a fully assembled and tested motorcycle arriving in a crate right to your door.
What's impressive about that right? I can do that on Alibaba or eBay right? Drop ship and done right?
Nope. Well Maybe for a few bikes. But try and register them.
CSC has set up a nation-wide direct to customer model including both US and California State approved bikes.
These LEGAL motorcycles register just fine in any state and Canada.
The RX3's come with a high level of finish, advanced frame design and a counter-balanced fuel-injected single 250cc motor,
along with a smooth shifting 6-speed and fully set up with luggage costing under $4K today.

Under Four Grand. NEW with Warranty and Support. A BEETLE Price. A Beetle Size. Beetle Practicality.
CSC at the same time set up an an impressive and comprehensive set of on-line video tutorials for
regular maintence and complete tear down of the bike, and included a full manual with each bike.
They used their Blog to SHARE their process with Zongshen in designing the US spec bikes,
and included feedback from potential customers and folks who wanted to buy the bike.
HUGE Success. Best Advertising you can get. The Internet forums went wild.
Quickly the local motorcycle press picked up on it - declaring the bike a gem,
standing alone in a new class for price and adventure capabilities.
Google it and you'll see endurance rides blogs and even a book about the CSC RX3.
CSC started selling several Zongshen models included the same bike minus all bars and luggage,
but the RX3 Adventure Bike loaded assembled and out the door for under $4k is their best seller.
Now they are working with Zongshen for their RX4, a larger motor but same overall enduro design.
The CSC folks were serious about their reputation for themselves and the Zongshen RX3 motorcycle.
A few bikes arrived damaged to their first customers - CSC would ship a new one, as well as any parts folks might need.
As CSC embraced the do it yourself model for their customers, it quickly stocked every part for the bike.
The prices are low because the cost is low. My new windscreen was $25. Try that on a BMW.
Finally No Dealer network, but they quickly worked out any issues using local motorcycle shops - NOT Dealers.
In the two years since introduced there seems to be several CSC Approved shops in each state.
Want one?

And in a week have a fully equipped brand new world-class motorcycle for under $4K.

BEETLE Gamechanger X 3: Size, Price and Simplicity.
I was alreay a fan of smaller sized motors and lighter bikes, especially for any offroading.
.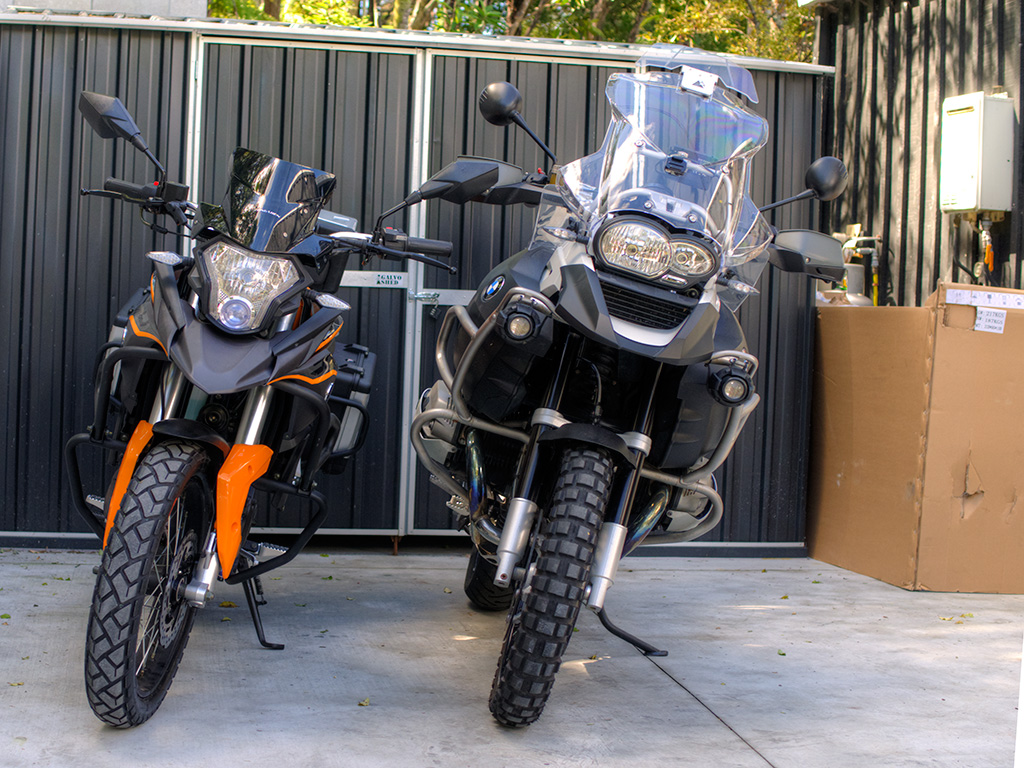 Take a look above at this Side by Side comparison of a RX3 250 next to some monster BMW Adventure bike.
Once you ride both in the dirt I know which one I want to be on. Drop that Beemer on a trail and good luck.
So I just bought a used first generation 2015 CSC RX3 "Boat" bike, 3500 miles.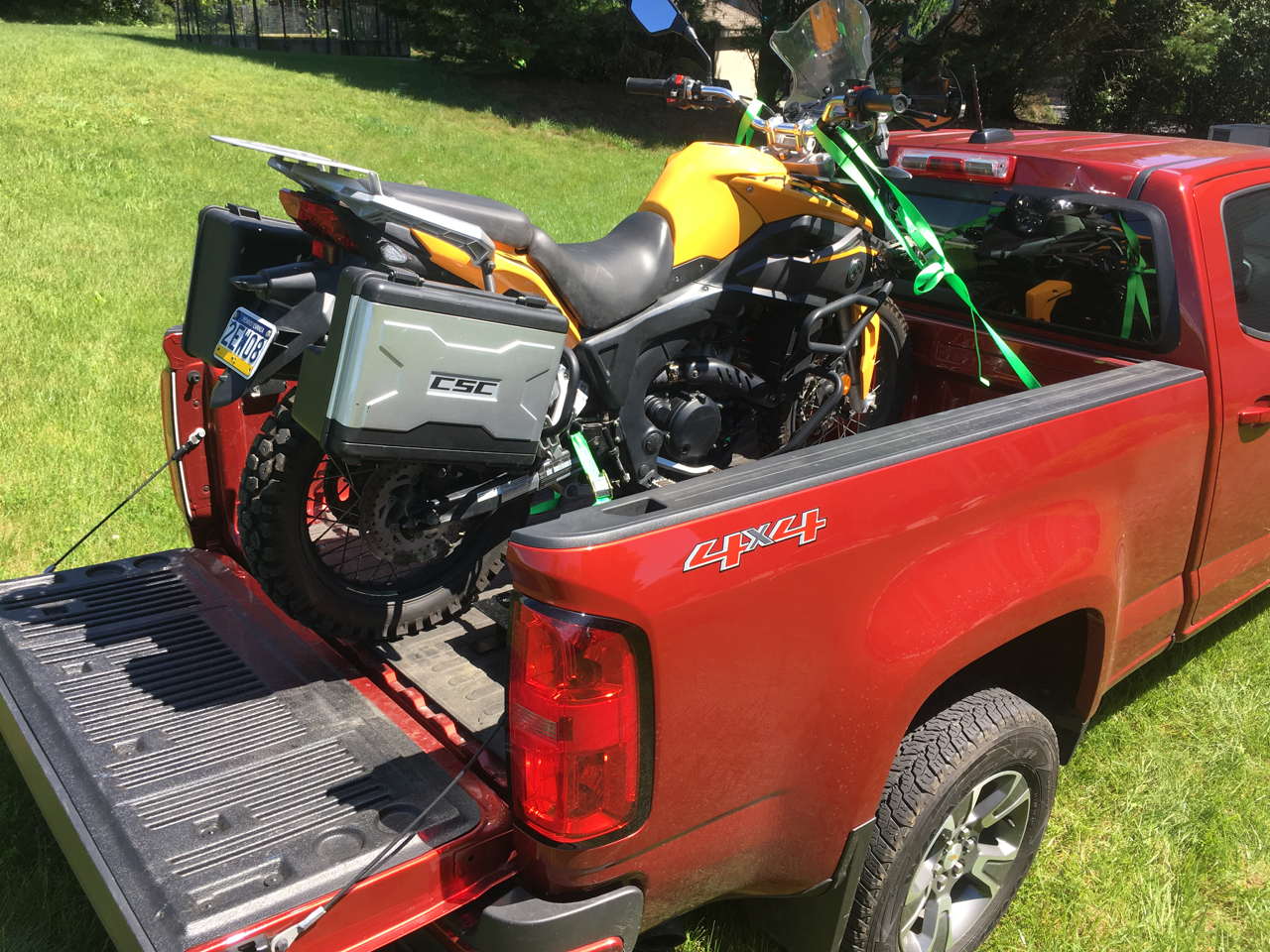 This is what I'll commute to work on - a 100 miles round trip on secondary roads.
I've been riding since I was 16, and the list is long and varied.
I started on Hondas: MB5, CB125, CM400, moving up to larger bikes, Yamaha Seca II 600, Two Suzuki GR650s, KLX 400 Enduro along with a few other dirt bikes, then up to Triumph Speedmaster 865 and Triumph Scrambler 900, then back down in size to my last bike - a 82 Honda SilverWing 500 Interstate I thought was the perfect bike for me.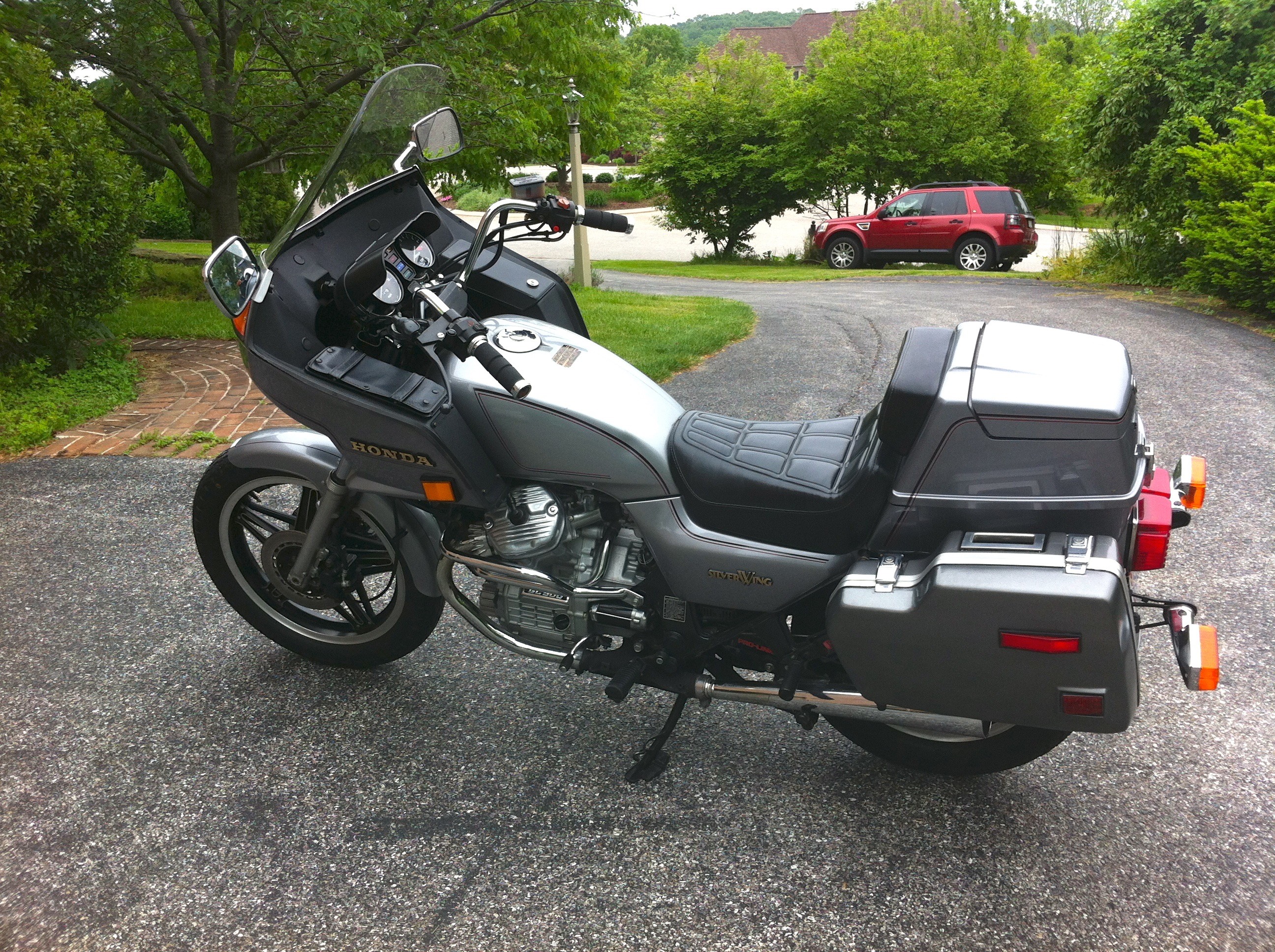 1982 GL500 SilverWing Interstate, a lovely middle-weight street touring bike. Smooth as glass but top heavy.
SO WHAT Happened?
The CSC RX3 hits a sweet spot of enough power, modern technology, ease of maintenence,
with a lower weight that you can actually ride in the dirt,
and overall excellent suspension and handing for both street and trails.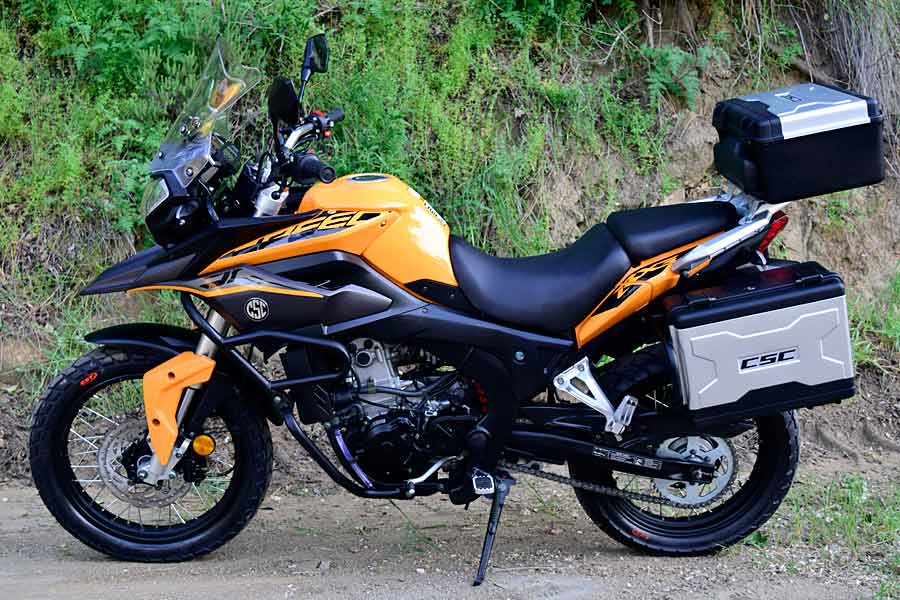 It also looks and feels like a much more expensive motorcycle.
You don't see any Zongshen logos on the bike.

And I wouldn't mind seeing some "ZONG" badging on future models,
but CSC deserves the credit for their Bold move to take a chance on this particular bike in time.
CSC motorcycles is on to something BIG - smaller is better.
BIG expensive bikes are NOT the future.
Zongshen knows that. The world knows that.
Now the USA knows it too.
Ask a Beetle owner.
Finally Some Pics of my 2015 CSC RX3 motorcycle.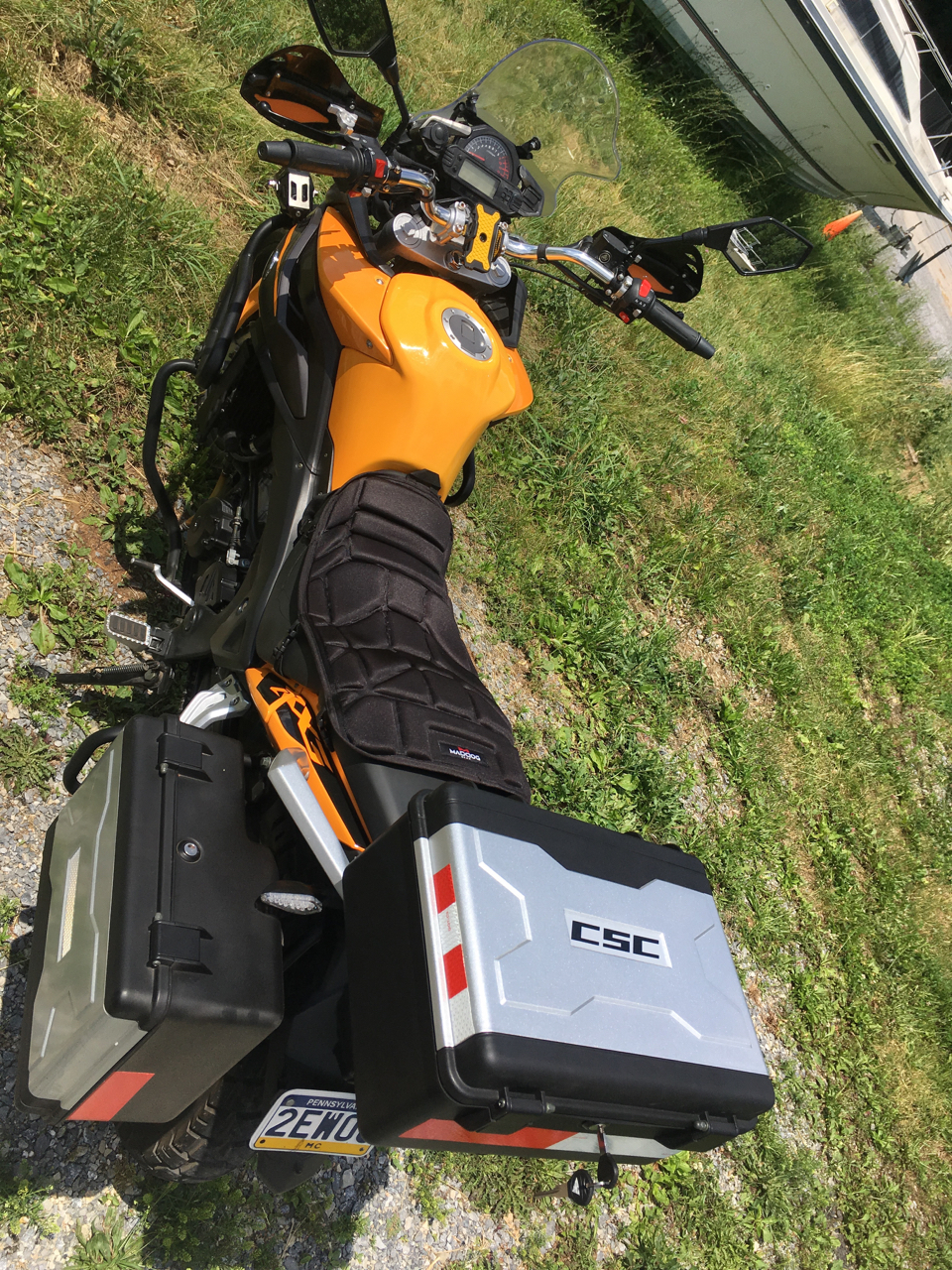 The MadDog ATV Seat Cover for $20 made the move easier in the end.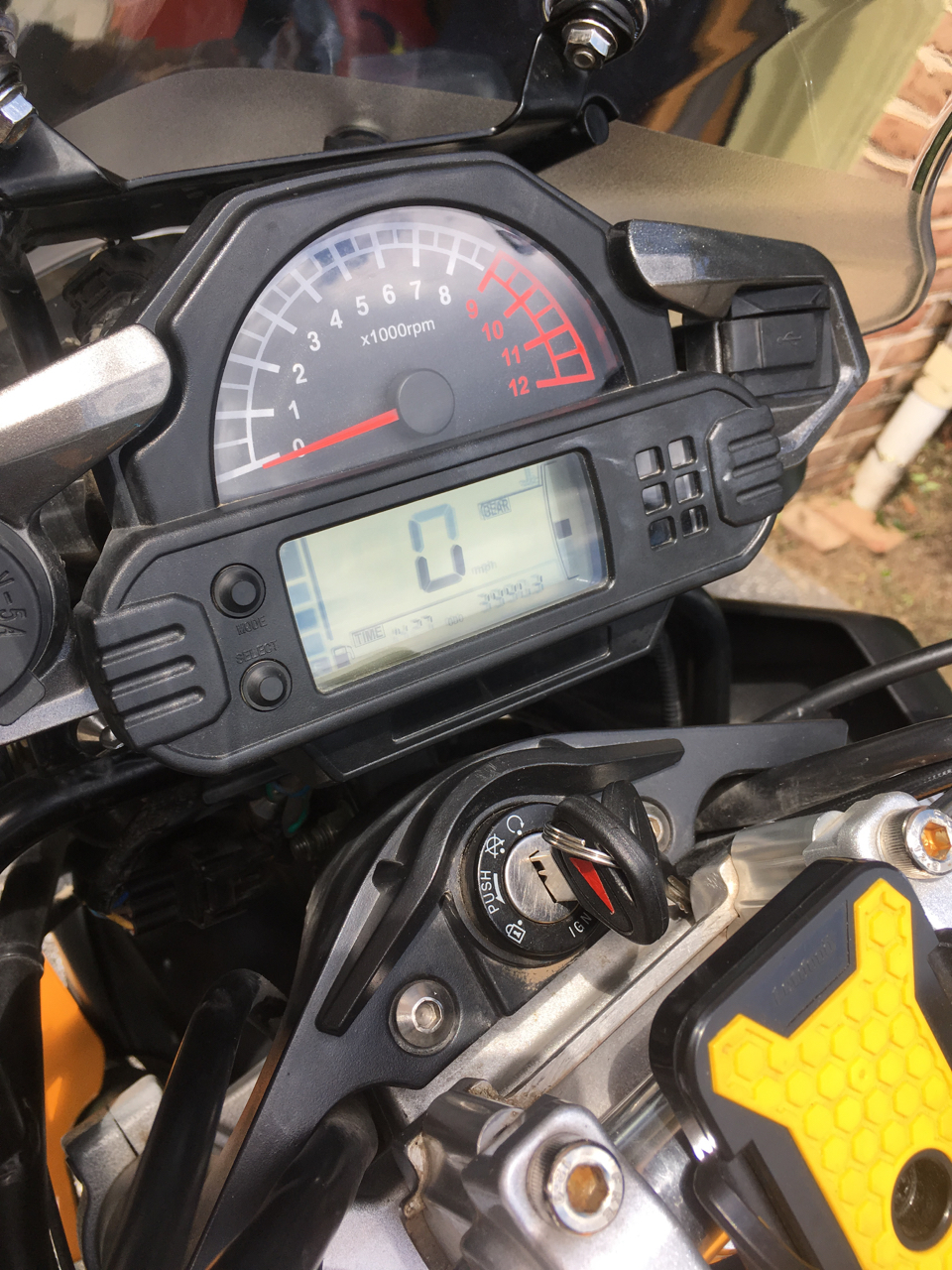 Instrumentation includes Analog Tach and Digital Speedo, GEAR Indicator, Fuel, Temp, Time and Odometer.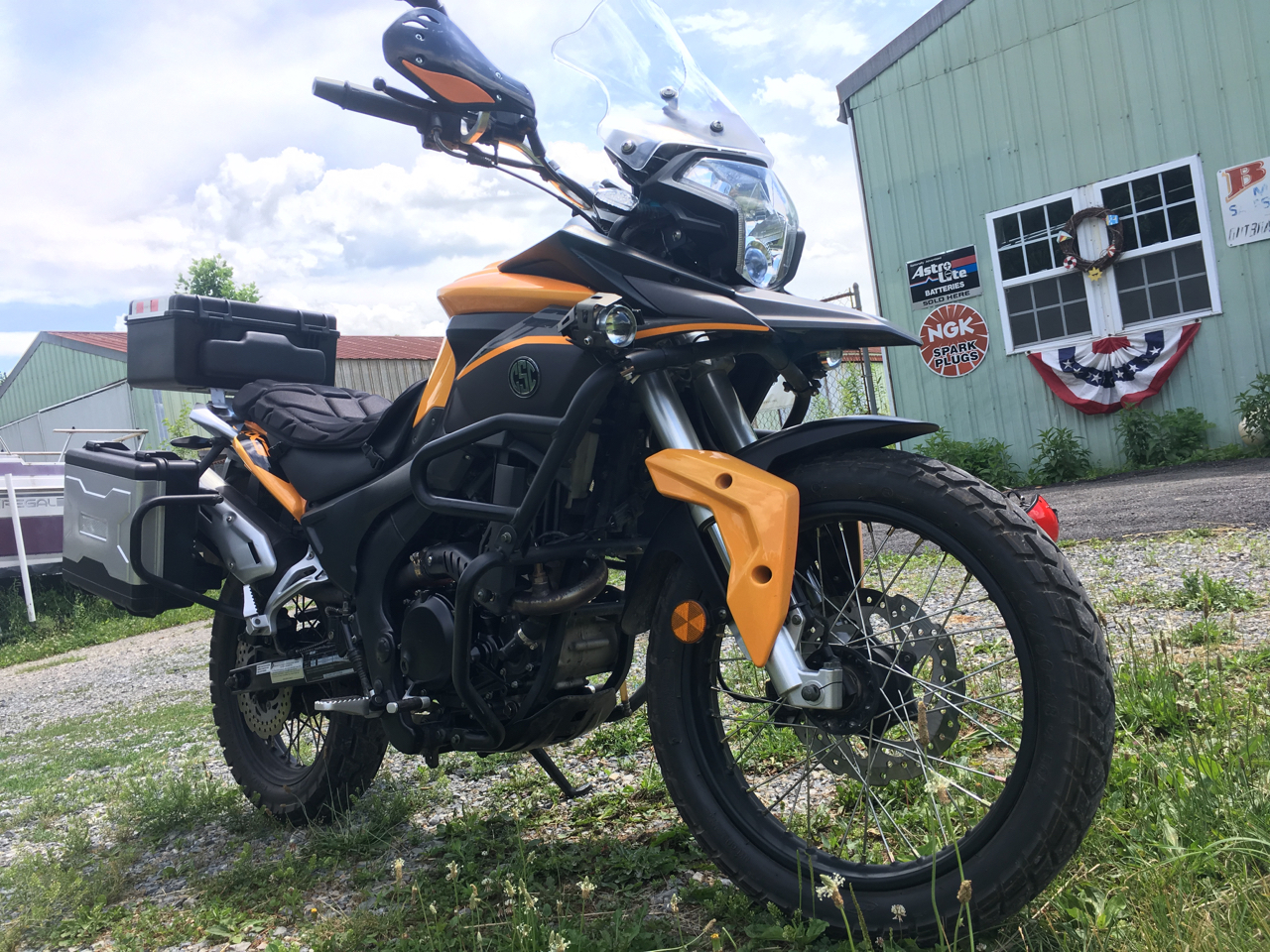 The bike comes set up to plug in 12 volt goodies, such as these aftermarket driving lights.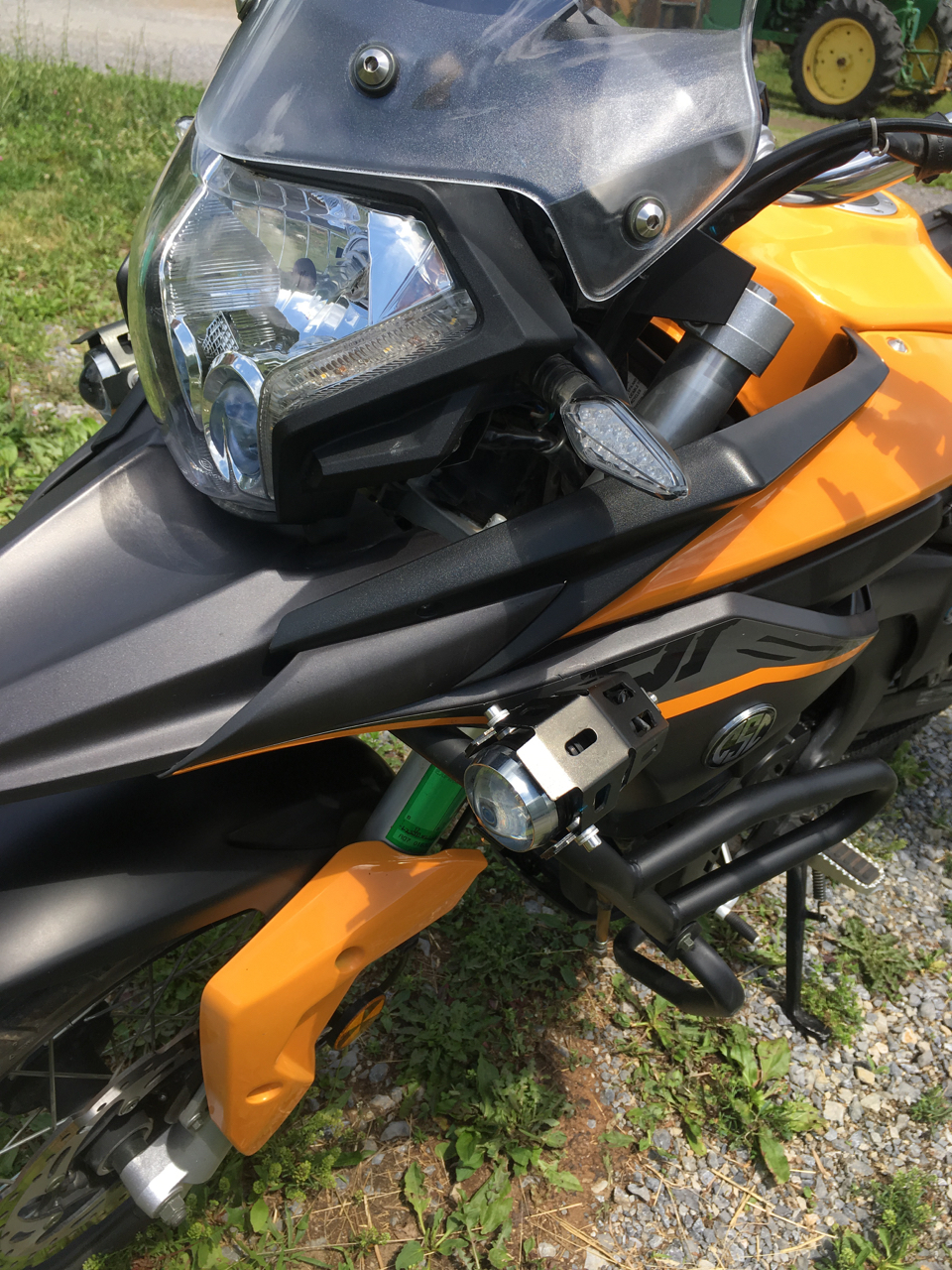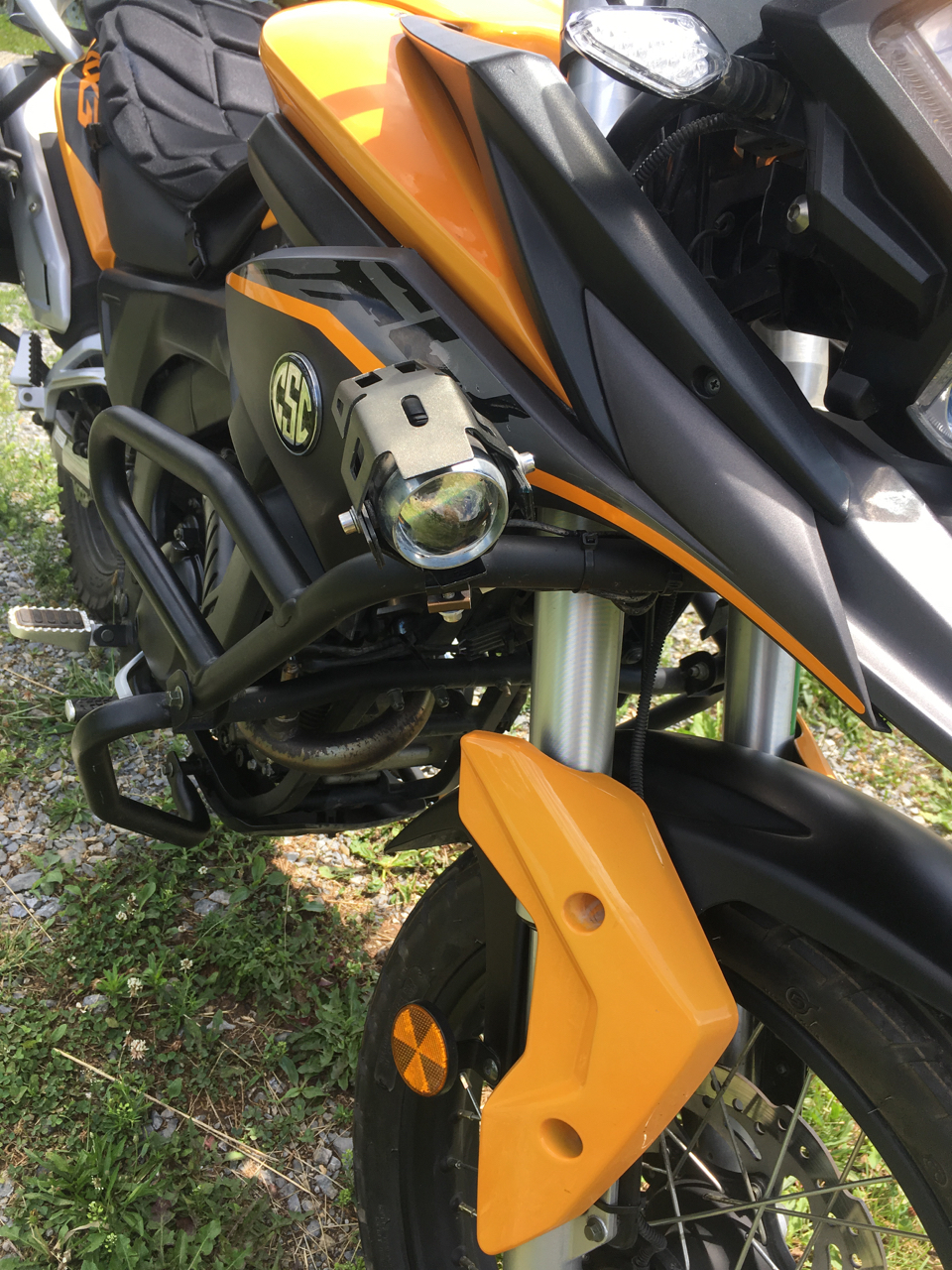 The bike still has the stock front tire, and after 4000 miles still looks new.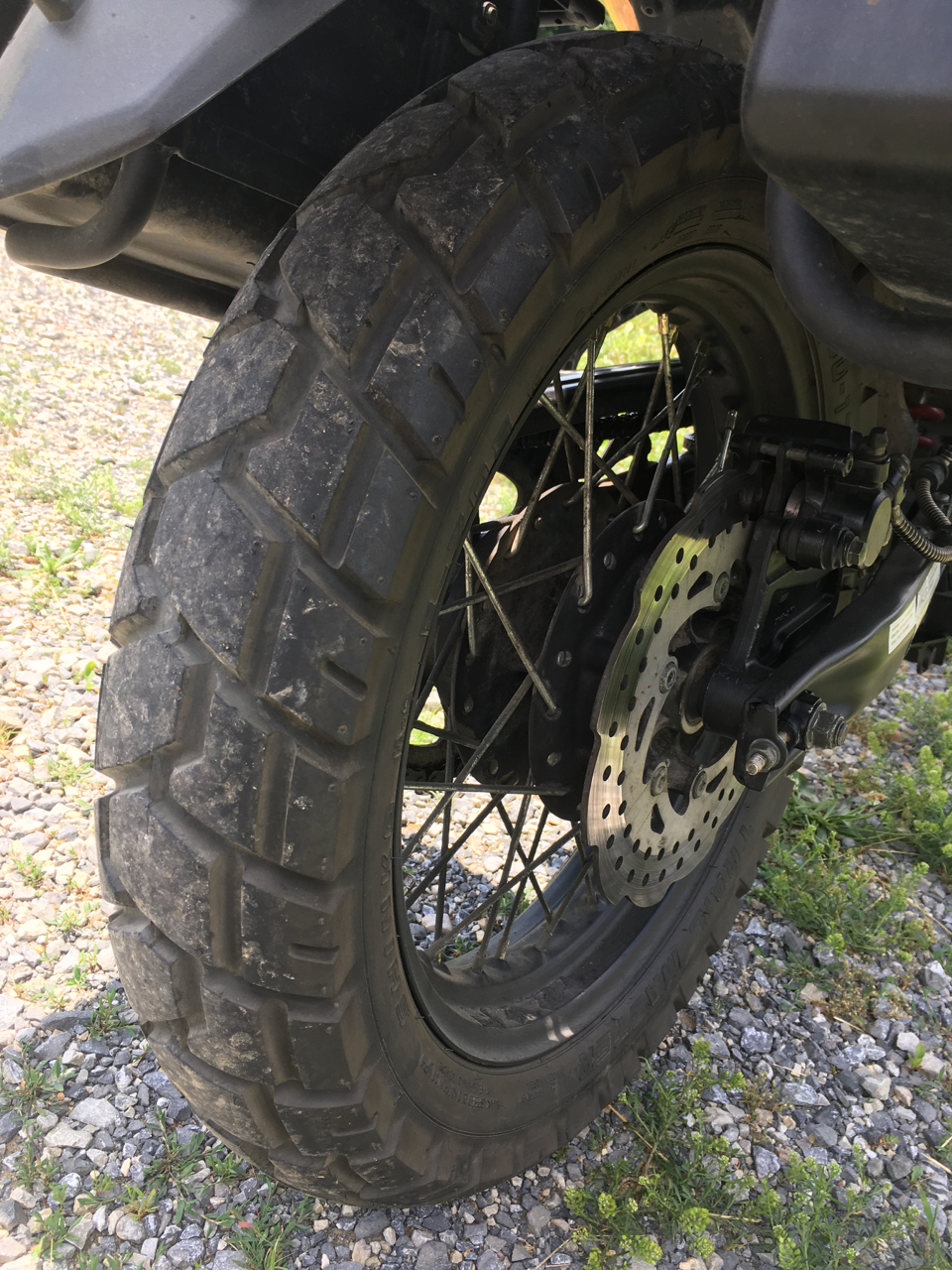 This is a new Kenda Trail Master rear tire.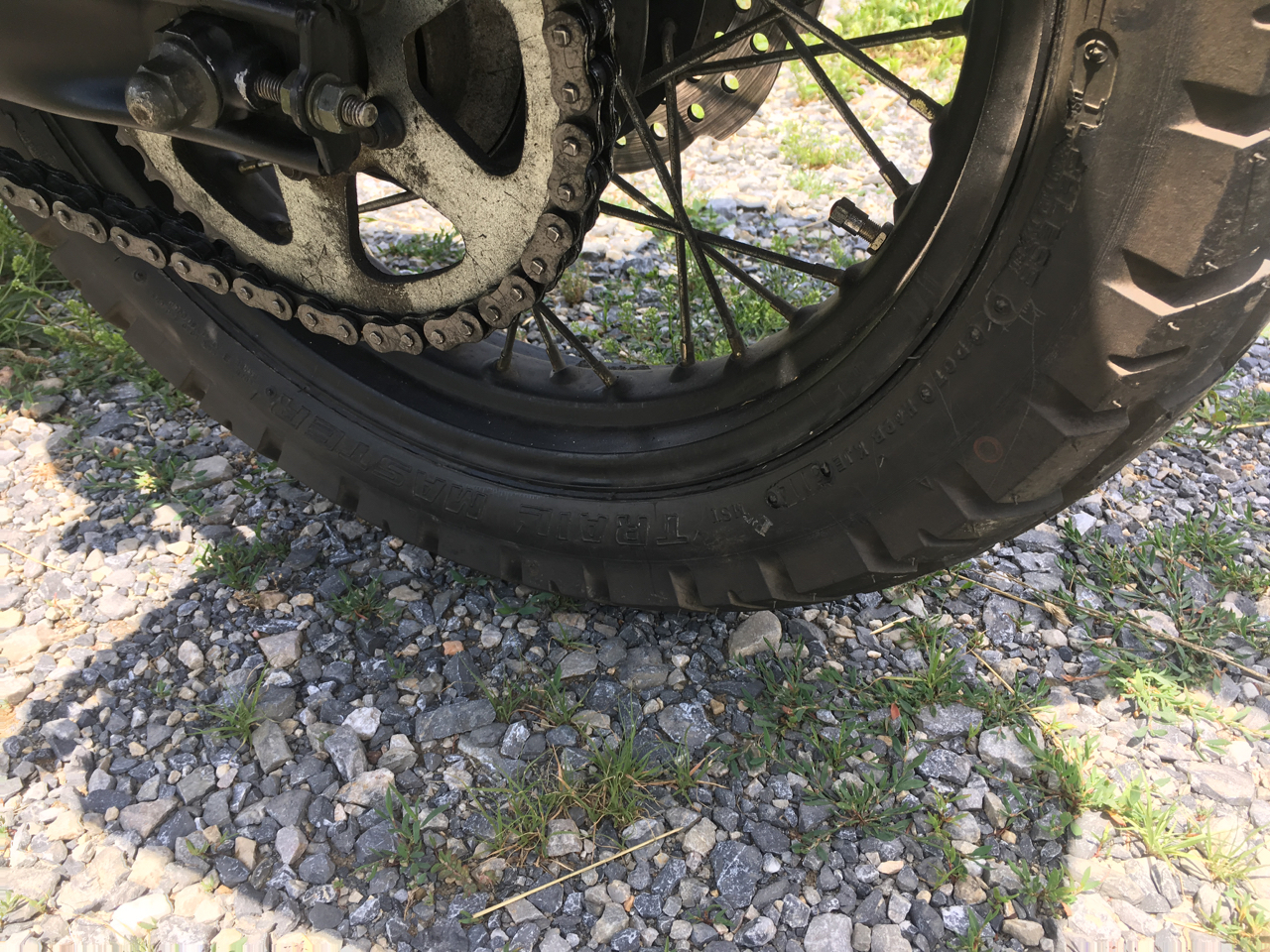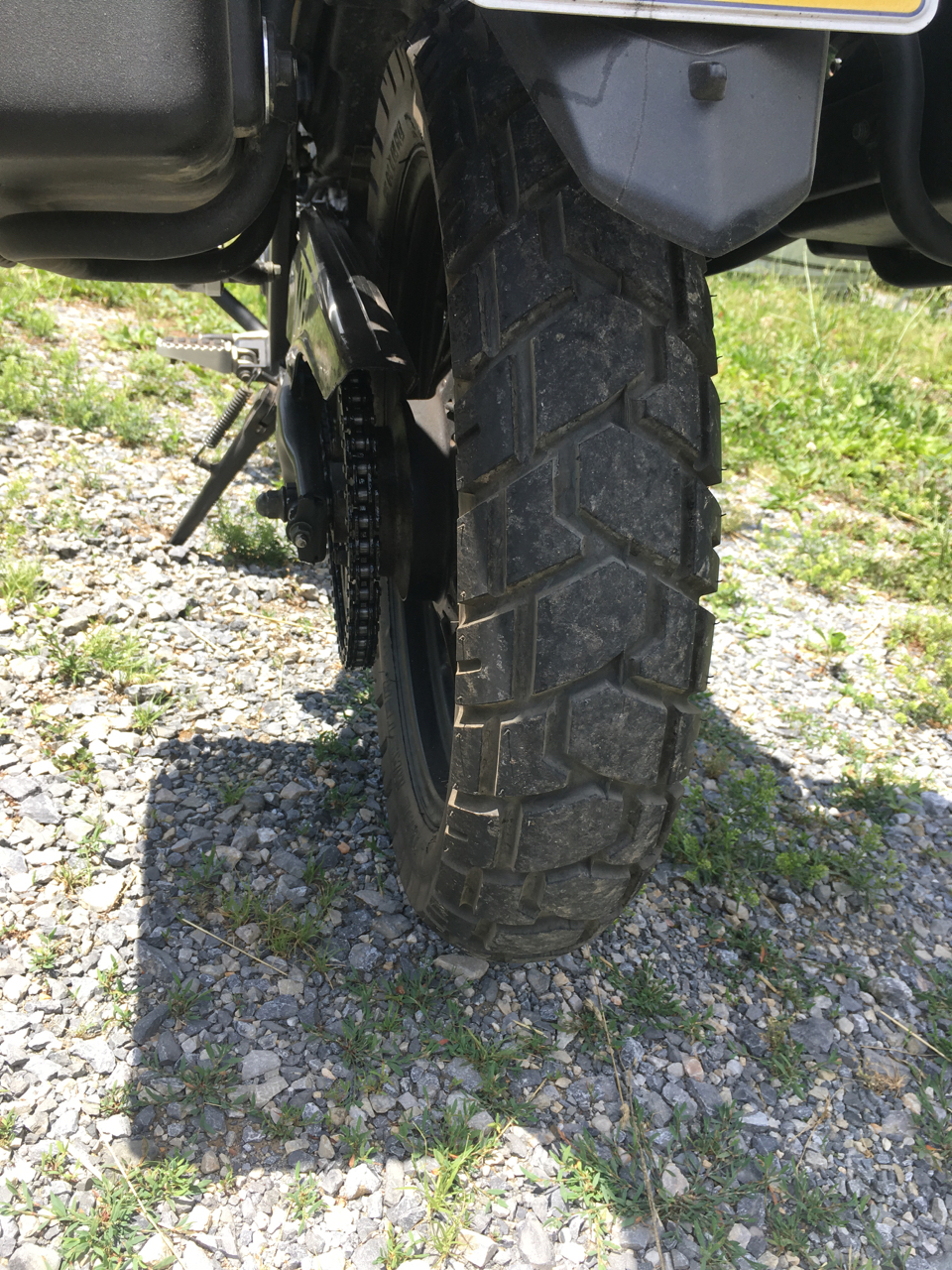 Show below is the built in 12-volt auxiliary switch - wiring harness is under the seat. All Included.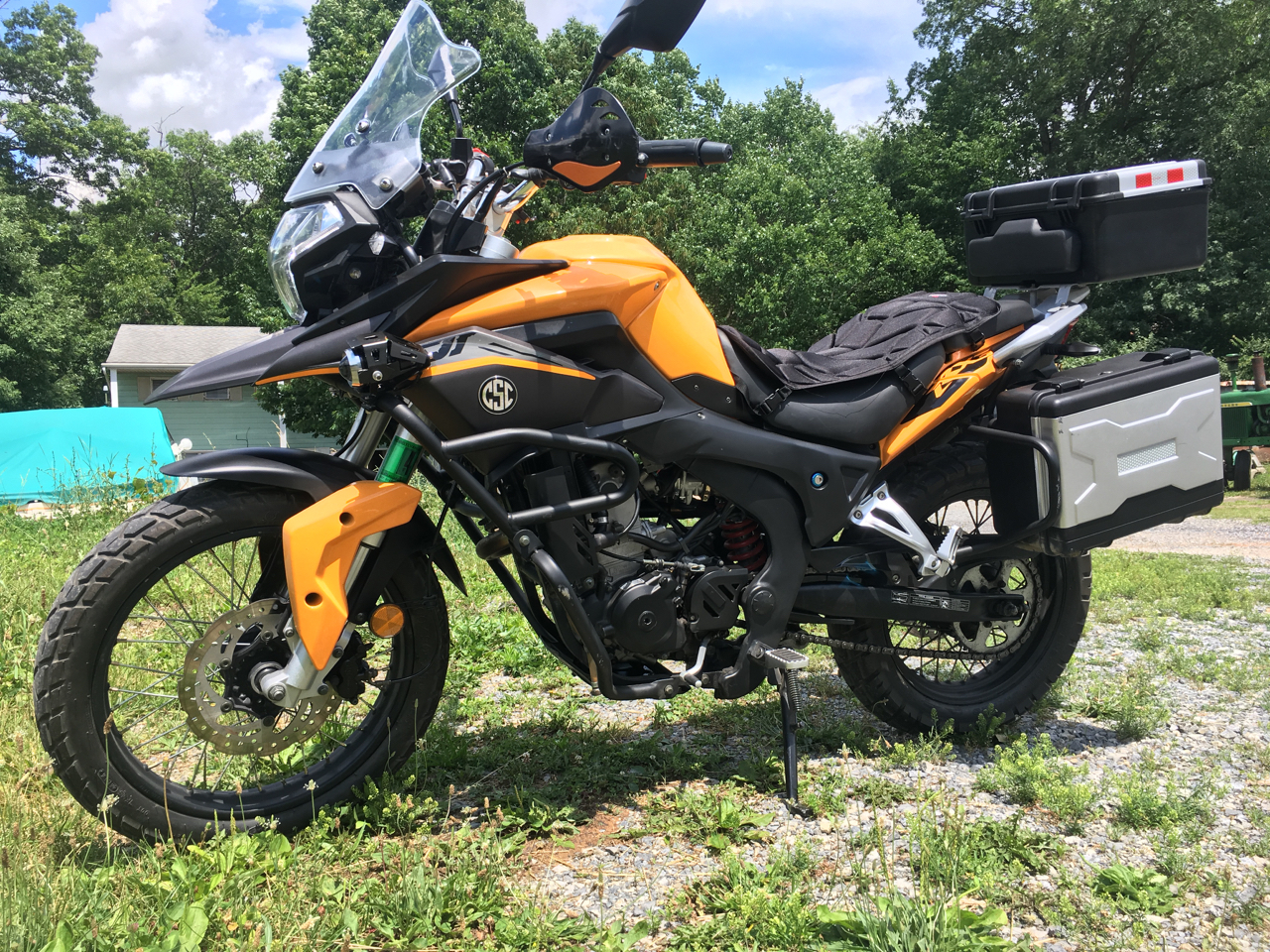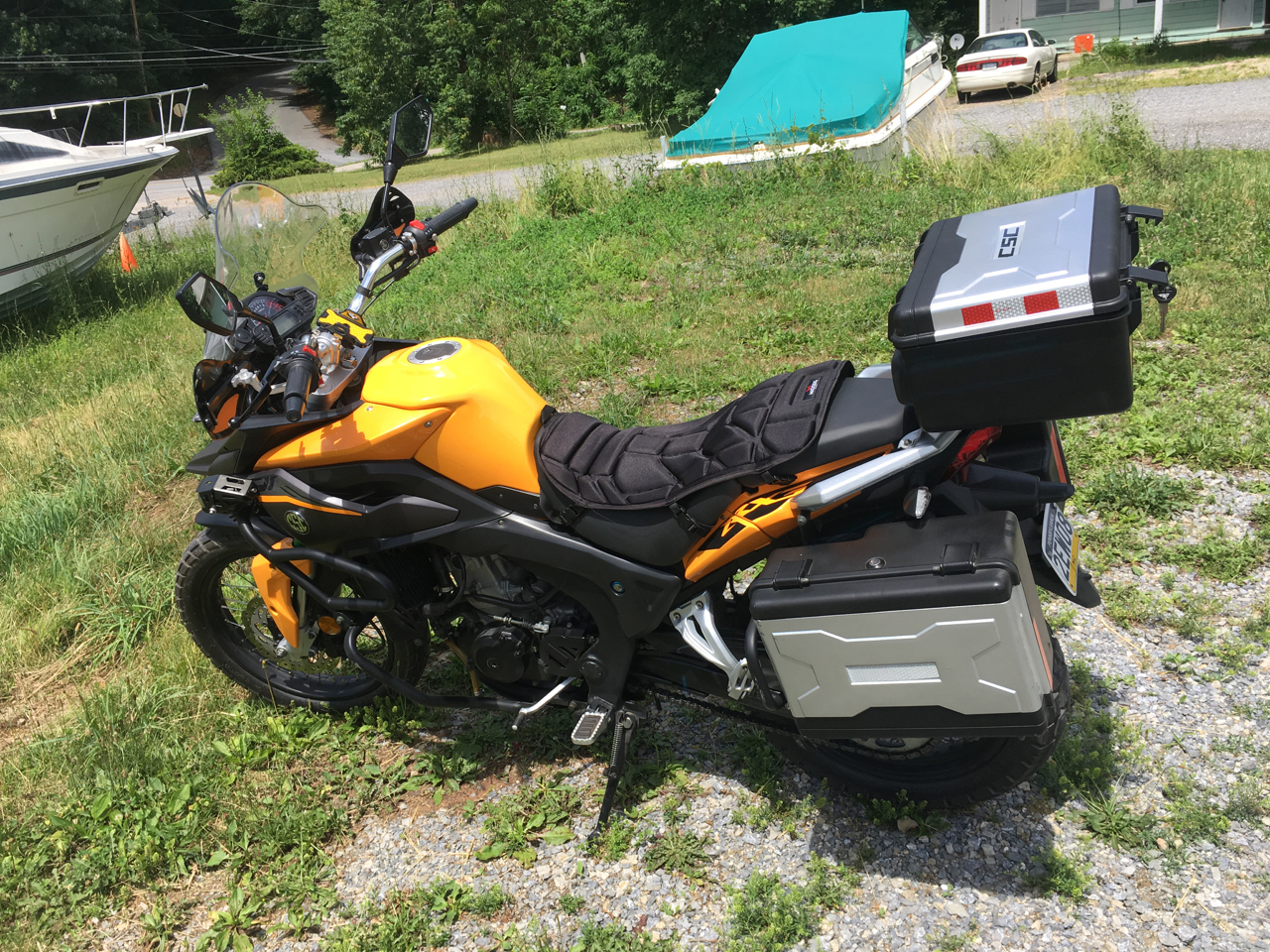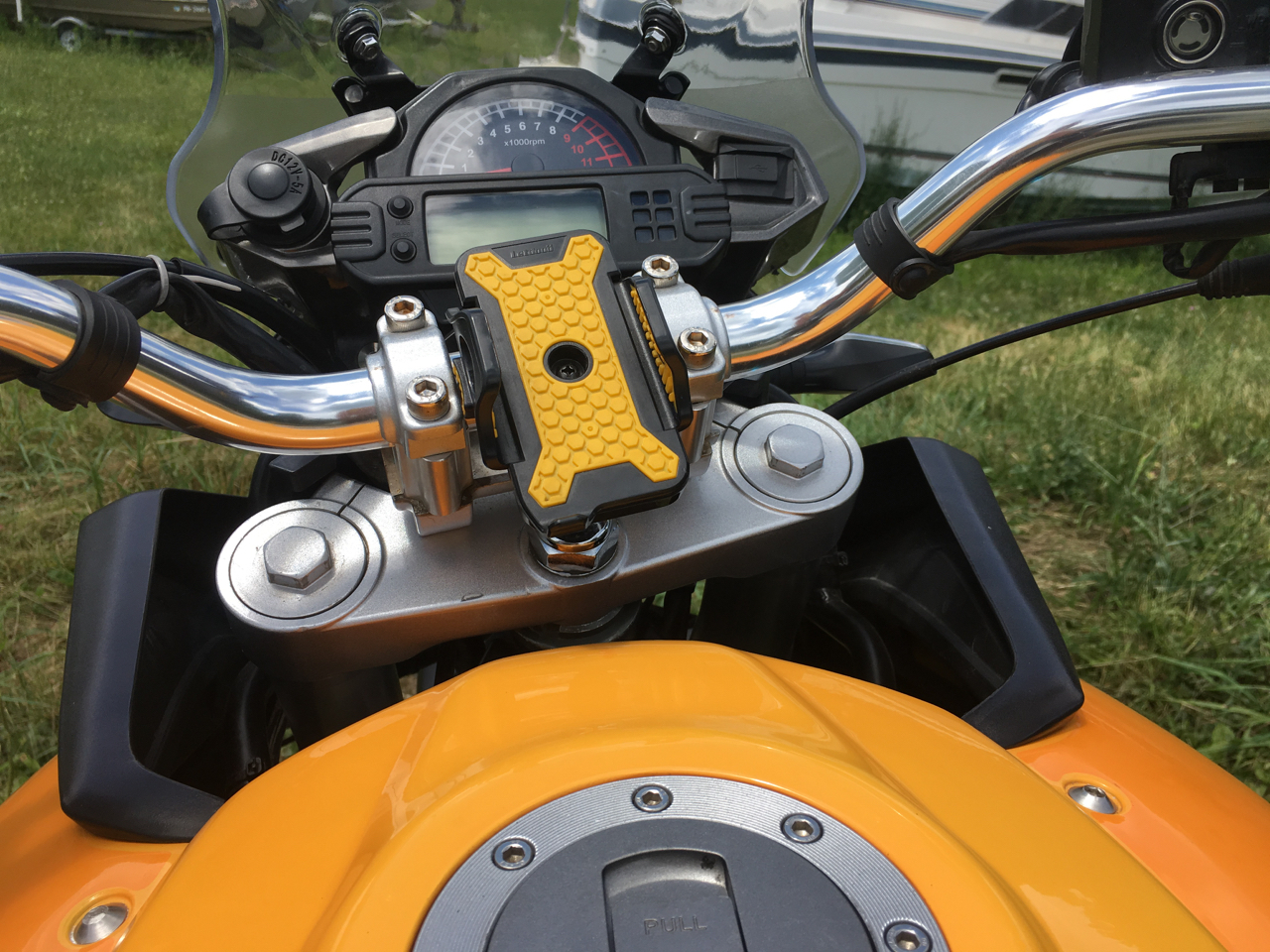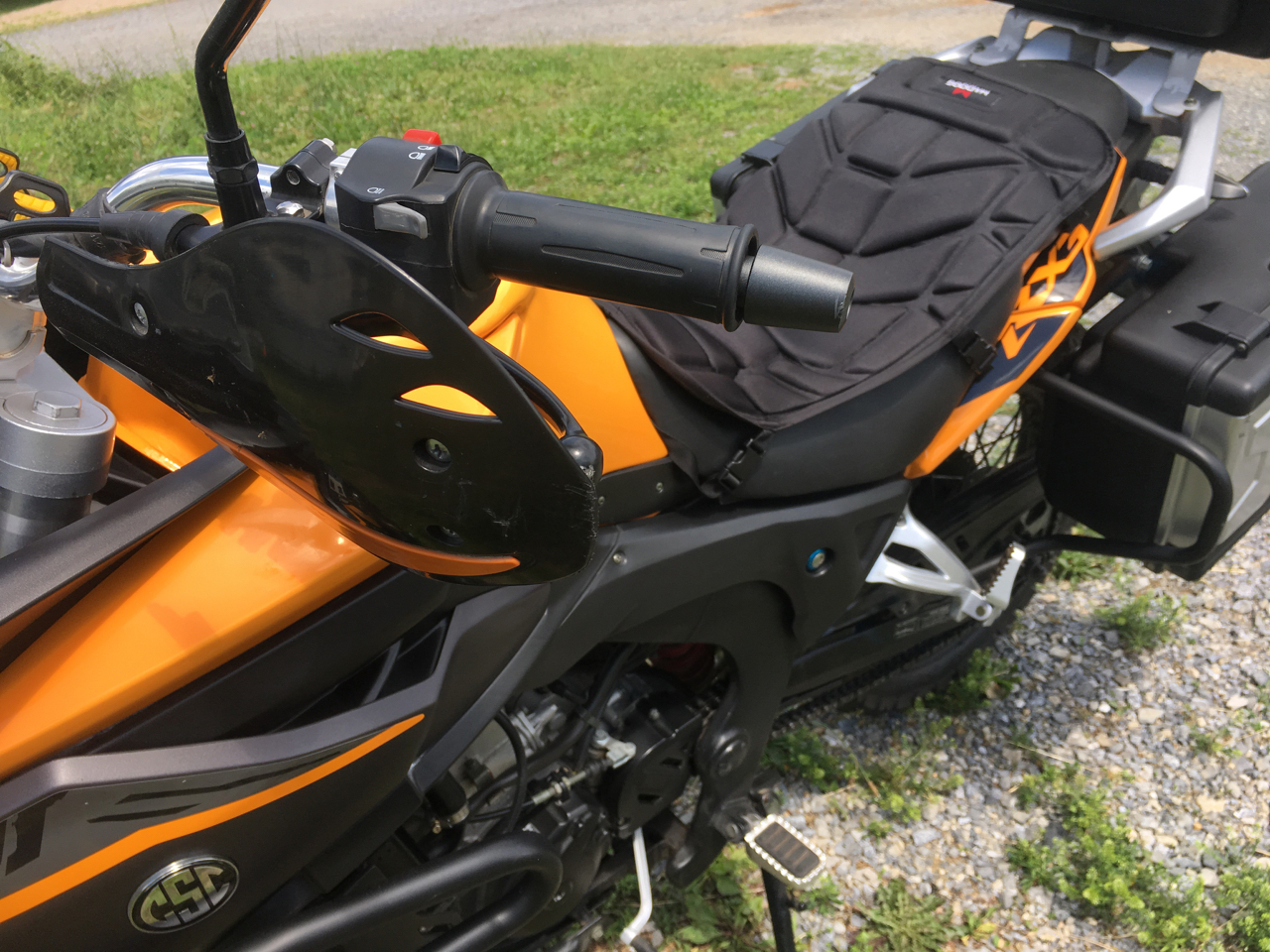 More Motorcycle websites/reviews from my previous bikes are at: davidreiss.com/links.html